We leverage technical knowledge accumulated over many years to offer the finest products, capable of giving satisfaction in all areas from quality to price.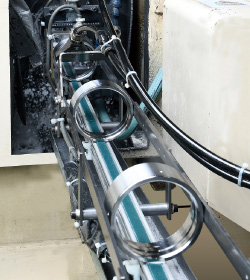 The wellspring of the driving force which forms the underpinnings of the KYOWA Standard is our corporate strength in offering technologies, which we have built on a foundation of technical capability accumulated over many years in the business of engineering high-precision metallic components.
We are sparing no effort in taking advantage of our available technologies so as to develop the most suitable engineering techniques, in order to achieve the products our customers want in the best way possible.
And we work with makers of materials in research and development of materials which have properties suited to functions and manufacturing methods of our products in our pursuit of precision in these selfsame products, beginning with these very materials.
At the same time, we recognize the importance of the cost aspect as well, and with this in mind, we choose operation plans and optimal materials which make full use of our engineering techniques, and offer the finest products (EQCD) from which high quality and precision may be obtained in the most efficient manner.
Our mission is to create new value, above and beyond simply making things or manufacturing products.
Automated box-packing device
implemented by six-axis control robot

Image-processing appearance
inspection device
Automobile Components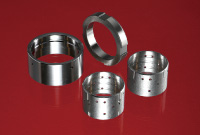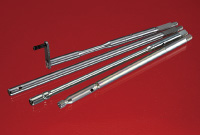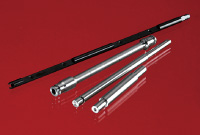 Office Automation Components